2020 Camping Reservations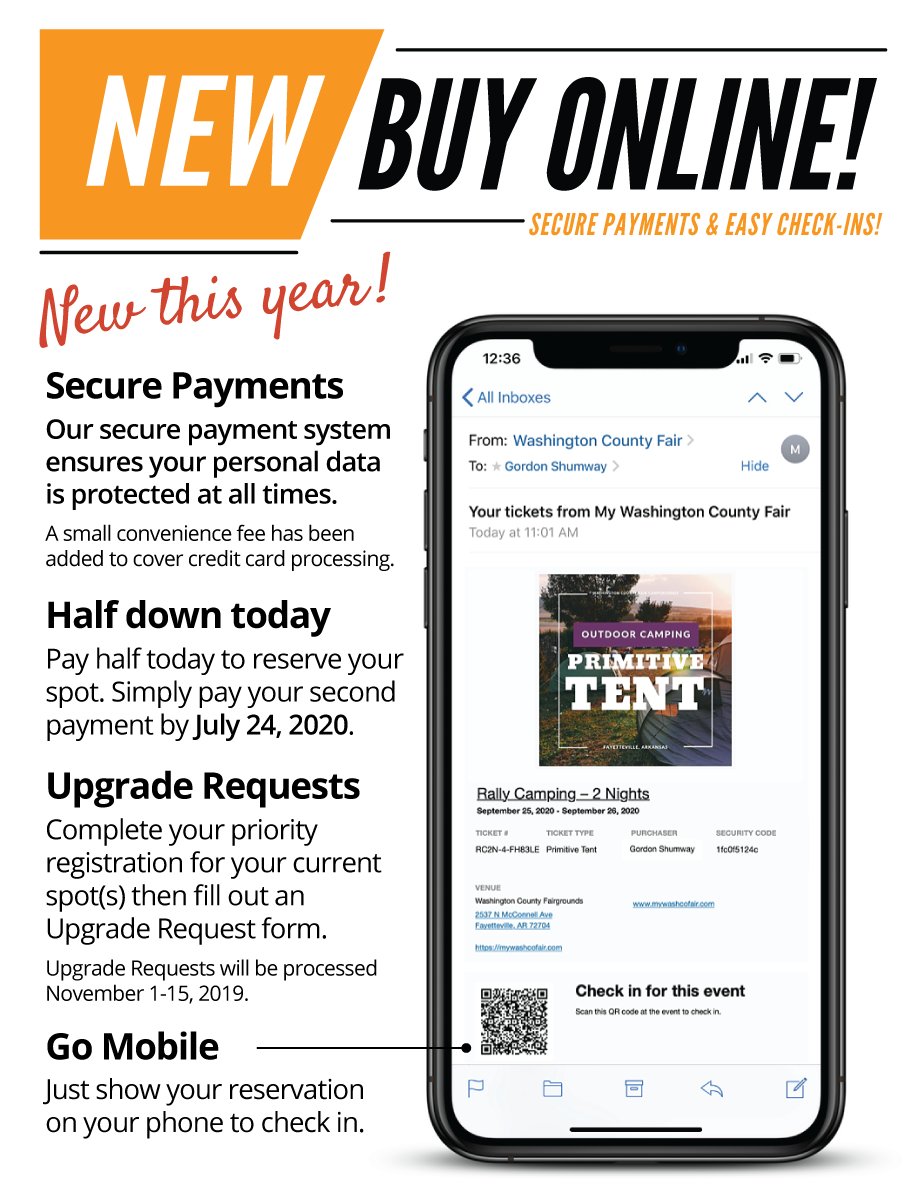 Stay close to all the action during Northwest Arkansas' biggest motorcycle rally!
---
Returning Campers: Reserve your spot for 2020!
Your 2019 spot is available again– just for you in 2020!
Select the number of nights and campsite type.
You'll be asked to confirm your personal details and spot number during checkout.
Your reservation must be made no later than November 1, 2019.
A 50% deposit is required to book.
Your second (50%) installment is due by July 24, 2020.
Priority registration is guaranteed only for campers returning to their same campsite.
Please do not attempt to reserve a different campsite.
Upgrades can be requested only after your priority reservation has been completed.
Thanks for staying with us!