Contact Us
Commercial & Outside Exhibits | Kristi Weaver
We'd Love to Hear From You!
For more information about The Washington County Fair, please e-mail us at the following: information@mywashingtoncountyfair.com.
For information on renting the Fairgrounds for special events, please visit the Fairground Rental page.
If you prefer the old-fashioned method of correspondence, address your mail to:
(this is not the physical address)
The Washington County Fair
14780 West Road
Prairie Grove, AR 72753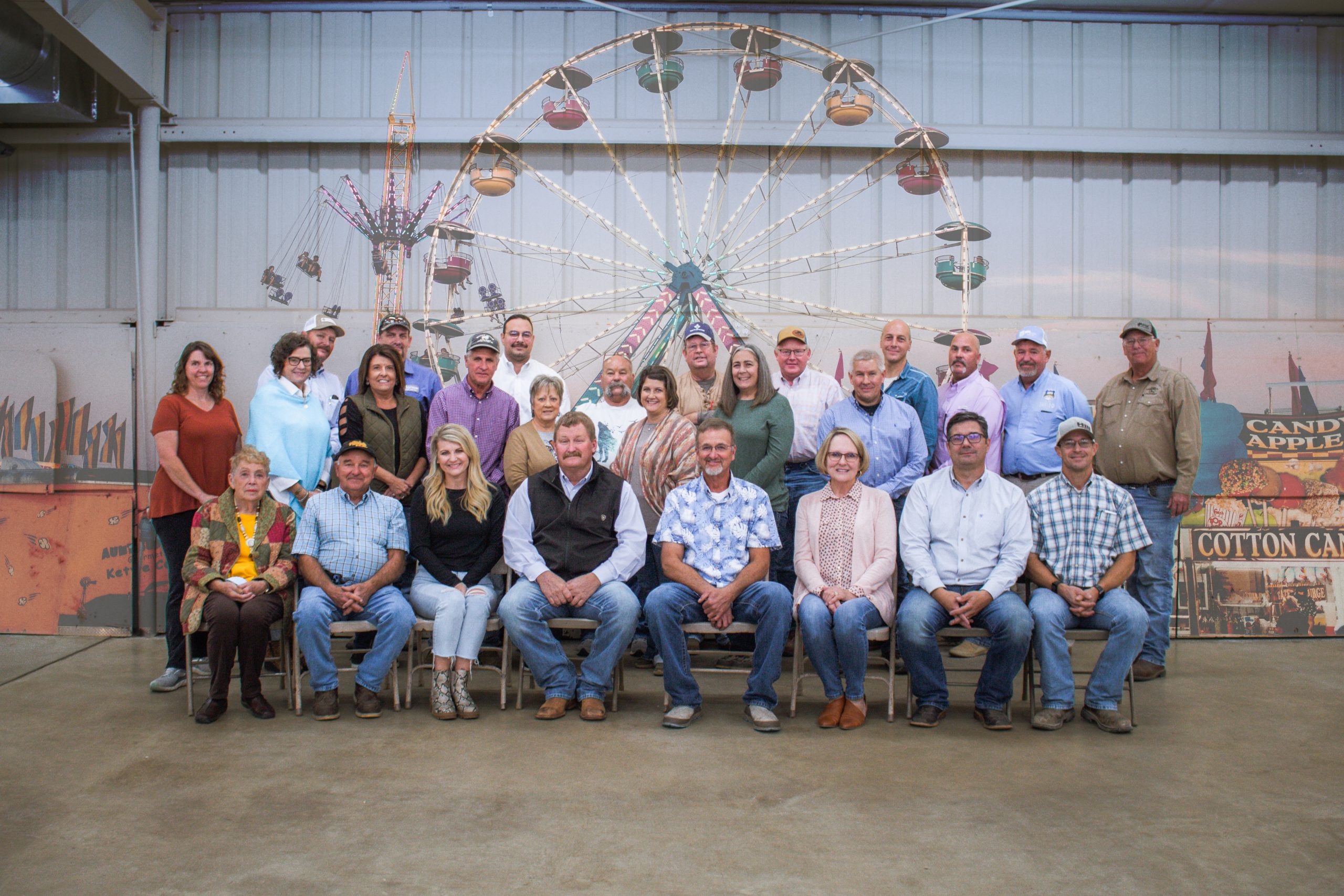 Officers
Dale Hill, President
president@mywashingtoncountyfair.com
Eric Walker, Vice President
vicepresident@mywashingtoncountyfair.com
Sarah Hale, Secretary
secretary@mywashingtoncountyfair.com
Cheryl West, Treasurer
treasurer@mywashingtoncountyfair.com
---
Board of Directors
The Board of Directors is composed of 19 members. Membership is designated by the by-laws for 15 elected and 4 appointed members. To vote in the general election in November, you must be 18 years of age and have donated eight hours of work that is recorded by an officer for the general upkeep of the fair or have been an exhibitor at the Washington County Fair during the fair and pay a $10 membership dues.
Randall Lewis, Candes Wilson, Allen Moore, Jerry Moyer, Sarah Hale, Michael Weaver, Darrell Tunstill, Dale Hill, Ralph Moore, Tracy Roebke, Cheryl West, Eric Walker, Kendall Pendergraft, Cory Ashworth, Natalie Bartholomew, Jennifer Emerson, Brad Wright, Justin Crawley, Doug Sullivan
---
Honorary Directors
Pete Braker, Doris Cassidy, Mike Cassidy, Roy Hummel, Steve Johnson, Herman Jones, Dale Killian,
Joe Rodman, Steve Smith, David Starkey, Mike Stewart, Marilyn Weyl
---
Division Superintendents
Communications; Fair Book Editor | Meghan Paxton
Maintenance Superintendent | Darrell Tunstill
Commercial & Outside Exhibits | Kristi Weaver
Gate Receipts and Finance – Chairwoman | Cheryl West
Office Manager | Denise Murdoch
Premium Coordinators | Shirlean Jewell, Linda Sims, Ashley Swaffar, Rita Swopes & Kellie Luther
Parking | Michael Weaver
4-H & FFA Livestock Auction Chair | Sarah Hale
4-H & FFA Livestock Auction Assistant Chair | Curtis Moore
Youth Talent Contest Superintendent | Jana Gardner
Dutch Oven Superintendent | Brandi Samuels
Assistant Dutch Over Superintendent | Scott Murphy
Dog Superintendent | Justin Crawley
Agricultural Mechanics Superintendents | Jim Frisby & Bill Laney
Horse Superintendent | Shannon Blanchard
Dairy Cattle Superintendent | Ashley Swaffar 
Assistant Dairy Cattle Superintendent |Michael Hillian
Sheep Superintendents | Tracy Gragg
Swine Superintendents | Allen Moore & Jerry Moyer
Open Poultry Superintendents | Randall & Barbara Lewis
Dairy Goat Superintendents | Bobby Mosteller & Don Hatfield
Rabbit Superintendent | Nancy Kirkner
Assistant Rabbit Superintendent | Clarissa Brewer
Open Beef Superintendent | Bill Hamm
Junior Beef Superintendent | Jeremy Bailey
Junior Poultry Superintendent | Amanda Hammons
Junior Meat Goat Superintendent |Eric & Linsay Walker
Junior Rabbit Superintendent | Nancy Kirkner
Open Home Economics Superintendent | Teresa Luney
Assistant Open Home Economics Superintendent | Veronica Jones
Youth Home Economics Superintendent | Tracy Roebke
Agronomy Superintendent | Doris Cassidy