2020 Camping Reservations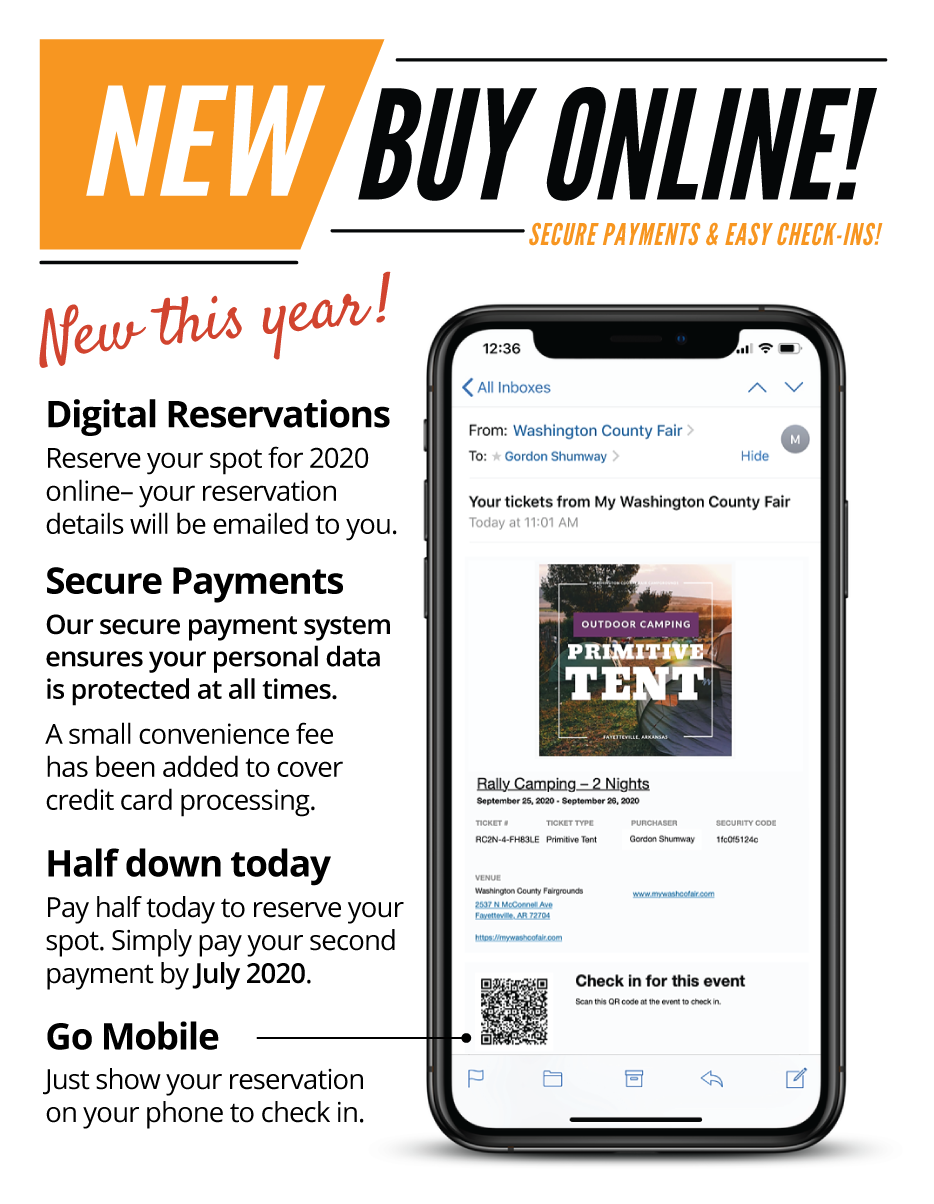 The Largest County Fair in Arkansas!
Reserve your spot for 2020!
Stay close to all the action during Northwest Arkansas' biggest motorcycle rally!
Check the box to the right of the item to add it to your cart. You can adjust quantities and add additional items during checkout.
*Convenience fee added for online purchases and card payments. The Washington County Fairgrounds are located in Fayetteville, Arkansas.
---
Please login to submit your upgrade request.